IT that works for you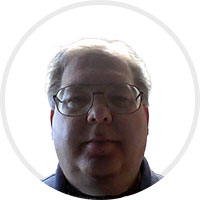 Started in 2005, K.I. Computing is a complete technology solution provider. We are 100% committed to making sure business owners have the most reliable and professional IT service in the Big Horn Basin. Our team of talented IT professionals can solve your IT nightmares once and for all.
Here's why so many businesses depend on K.I. Computing for complete IT services and support:
We are a family owned local business. We want to serve you. We want you to know that no one will care about your business like we do. We have over 30 years of experience in the IT industry. From help desk support to field service, we've done it all. We want to use our knowledge and experience to help you get more productivity out of your business. We want to make sure that your business meets compliance standards, that you are protected, in so far as is possible, from viruses, malware, spyware, ransomware, etc. We want to make sure you get the maximum up time with your computers and the online services you use. We want to make your business as protected as possible from natural disasters, fires, and employees who make mistakes. We respond to you.
Our custom service packages deliver what you need and want without overstepping the boundaries of your budget. From cloud services to data backup, K.I. Computing is here to team up with you and your company for expert support.
10 Reasons to Choose Us
You will always talk to a live person when you call and we will get to work on your needs within 15 minutes.
We will respect your time. We will always perform our work based on your schedule.
We are reliable. We will always be on time or early.
We will work until it is fixed. We won't go to sleep until the job is done.
We will earn your trust. We guarantee our work for a year after it has been serviced. If it fails you pay nothing, we'll fix it for free.
We will send you a weekly update on what we have done on your equipment if you have a managed services agreement with us.
We provide three levels of service. You get to choose the level that's right for you.
We offer business continuity planning. With our business continuity service, you will always be in business.
We offer HIPAA Compliance training. We make sure your employees know their responsibilities to keep your business safe.
We fix your problem or our service is free.