Is your Medical/Dental practice or Non-Profit looking for IT Services in the Big Horn Basin of Wyoming or Billings, MT area?
18 Years of Experience in HIPAA Compliance.

100% Money Back Guarantee.

No long term contracts.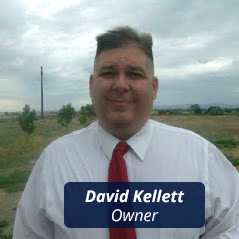 CALL US TODAY:

307-271-6059
10 Reasons Why Medical/Dental Practices
and Non-Profits Choose Us
Cyber Security as it Pertains to HIPAA Laws
Date: March 12th
Time: 12:00pm
Location: Online
To join via the web the link is gomeet.com/494-206-836.
To join via Phone is +15717484021 Pin: 494-206-836#
Cyber Security as Related to HIPAA Laws
Date: February 25th
Time: 4:00pm - 7:00pm
Location: Park County Complex Bld
1501 Stampede Ave,
Cody, WY 82414
Read Why Medical/Dental and Non-Profits Choose K.I. Computing
Not Ready To Call Us Just Yet?
If so, we would at least like to give you a copy of our recently published report, The Top 10 Ways Hackers Get Around Your Firewall And Anti-Virus To Rob You Blind.
Cybercrime is at an all-time high, and hackers are setting their sights on small and medium businesses who are "low hanging fruit." Don't be their next victim! This report reveals the most common ways that hackers get in and how to protect yourself today.
Simply fill out the form here and download your copy today!